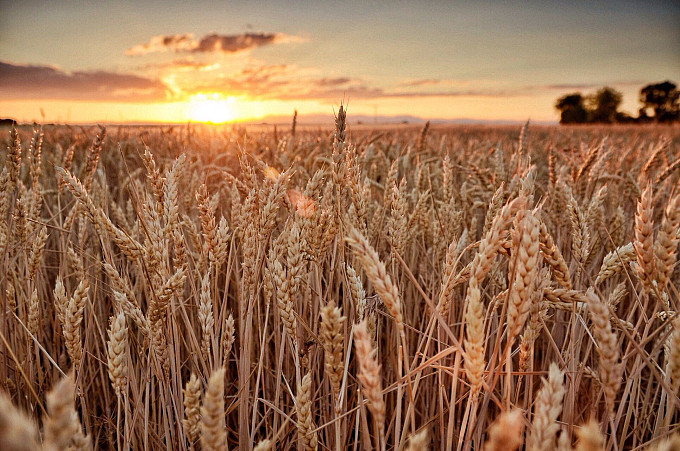 Majilismen ask to declare a state of emergency in grain-growing regions
13.09.2023 в 14:36
25 просмотров
The growing season in a number of areas in the grain-growing belt of Kazakhstan passed in drought conditions, and from the end of August, rains covered Kazakhstan, preventing the harvest from being harvested in a timely manner. As a result, grain yields in many fields are extremely low, as is its quality. Farmers will not be able to pay off their payments to suppliers and creditors, and the issue of forming a seed fund is especially acute. Today, Mazhilis deputies, voicing the problem, proposed declaring an emergency situation in the affected areas of Kazakhstan.
As deputy Aidarbek Khojanazarov reported, during the sowing season and in the subsequent growing season in a number of regions of Pavlodar, Akmola and other regions, the level of precipitation was only 3-9% of the norm, and in some places there was no rain at all.
"On September 8, after numerous appeals from farmers, we went to Pavlodar, where we personally verified in the fields that the situation was critical. In a number of farms, 0.3 - 1 c/ha is harvested from the field; such a crop is cheaper to abandon than to harvest. At the same time, no one canceled loan obligations," said Aidarbek Khojanazarov.
He emphasized that interruptions in loan payments and loan restructuring spoil the credit history of farmers, reducing their subsequent access to loans. At the same time, the deputy considers the measures to support farmers proposed by the government to be unworkable.
"The deferment on loans for 3-9 months ends in May at best, just at the beginning of the sowing season. Moreover, the proposed measures require the farmer to switch from five percent loans to 22 percent loans. Moreover, even this deferment is difficult to obtain: you need to document that the fields were damaged and you need to go through dozens of bureaucratic barriers. I must say that we have already gone through this story in 2021. Then only a few farmers received a deferment on their loans from the ACC - those who managed to prove the damage," the Majilisman said.
In this regard, deputies insist that, first of all, regional akimats should stop hiding the obvious and report the scale of the damage. Weather conditions and their consequences should not be assessed as a failure of the akim. Then, in order to have the legal basis to help the affected farmers, an emergency must be declared.
"We propose to declare a state of emergency in drought-affected areas and adjust the algorithm for declaring a state of emergency. Today, an emergency is the only legal opportunity for creditors to give a deferment for a period of more than a year, but akimats spend months figuring out how to declare an emergency, marking time, and wasting time. We ask the government to approve, explain and convey to akimats and the population how, by whom and under what conditions an emergency situation is declared. The government needs to determine a mechanism for recording losses, including using space monitoring tools. Whereas today, recording the damage to farmers depends on the mood of employees of district akimats," Aidarbek Khojanazarov voiced proposals from a group of Mazhilis deputies.
In addition, deputies ask that financial institutions develop a mechanism for extending loans for five years without charging additional interest and penalties.
It is also necessary to promptly pay subsidy debts. In the Pavlodar region alone, the debt amounts to 7.3 billion tenge.
Significant support for farmers will also be the cancellation of previously adopted restrictive measures. For example, waiving the export duty on sunflower will allow farmers to sell their products at a good price.
The proposal to declare a state of emergency in Akmola, North Kazakhstan, Pavlodar and Kostanay regions was also voiced by deputy Askhat Rakhimzhanov. He noted that for almost 20 days farmers in these regions have not been able to harvest wheat and barley due to rains. Wet and sprouted grain has already lost 50% in price. With the market value of 3rd class grain being 85 thousand tenge, farmers can sell the currently collected grain for only 40-45 thousand tenge. Part of the harvest was completely lost.
"This year, farmers will not be able to lay seeds for next year, so they will have to bear double losses when purchasing them from abroad. Now they are already thinking that they will have to sell both equipment and livestock, because they have obligations to both workers and banks. In this regard, we request to declare a state of emergency in Akmola, North Kazakhstan, Pavlodar and Kostanay regions. Introduce credit holidays on accepted obligations for a period of one year. Provide state support measures to farmers who have lost their crops as a result of weather conditions, similar to the Zhambyl region. Provide farmers with seeds in the form of a commodity loan for the sowing campaign for 2024," said Askhat Rakhimzhanov.