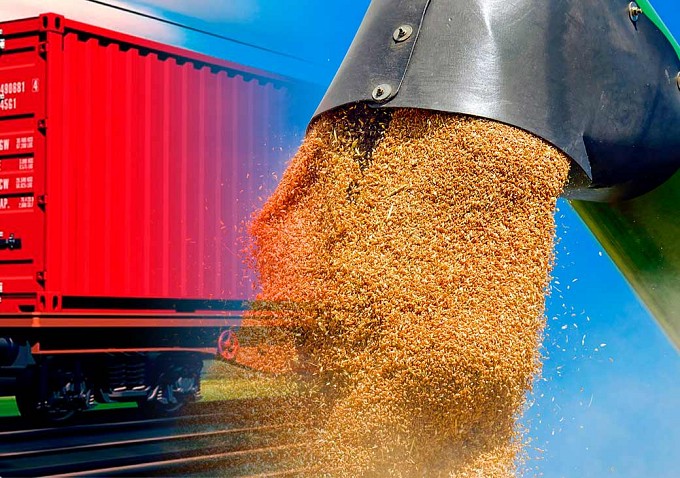 Rail grain transportation in Kazakhstan increased by 29%
12.09.2023 в 10:59
29 просмотров
In Kazakhstan, over the eight months of this year, 7.4 million tons of grain were transported through the KTZ network, which is 29% more than last year. Grain exports increased by 40% and amounted to 6.3 million tons. This was reported by the press service of the national company "Kazakhstan Temir Zholy".
Transportation of ground products over the same period increased by 16.5%, to 1.9 million tons. At the same time, 1.5 million tons were shipped for export, an increase of 30.2%.
The main markets for Kazakh grain and milling products remain the countries of Central Asia, Afghanistan, Iran, Russia and China.
"The transportation of goods through the KTZ network is carried out within the framework of the main plan, formed for the coming month at the request of shippers, taking into account the capacity of the railway infrastructure. If the main plan is not fulfilled and there is free network capacity, unscheduled transportation (or an additional plan) is formed. Accepting cargo without capacity leads to a cluster of abandoned trains. When drawing up applications, shippers need to clearly plan the transportation of goods," the press service noted.