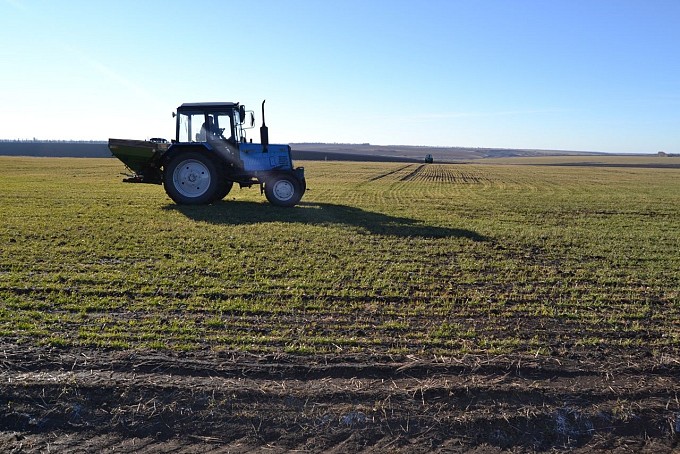 Farmers will receive 257 thousand tons of fertilizers for the sowing season of 2023
19.04.2023 в 15:10
115 просмотров
257 thousand tons of fertilizers were shipped to Kazakh farmers for spring field work in 2023, including 144 thousand tons of products from domestic fertilizer enterprises, Vice Minister of Agriculture Abulkhair Tamabek said at a Government meeting.
He added that now the warehouses have stocks in the amount of 88 thousand tons. In general, it is planned to use about 704 thousand tons of fertilizers in the current sowing campaign, including 63% of Kazakhstan's production.
31.3 billion tenge is provided for the program of subsidizing fertilizers in local budgets. 32.6 billion tenge has been allocated to protect crops from harmful organisms and weeds as part of the subsidy, the Vice Minister added.
The issue of fuel shipment to the regions was also considered. The volume of allocated preferential diesel fuel for the spring field campaign has been increased and reached 419 thousand tons, which is 19 thousand tons more than last year. Taking into account the costs of operators, the average cost of diesel fuel for agricultural producers in the republic is 204 tenge per liter, which, taking into account the increase in marginal prices for diesel fuel, is 30% cheaper than the market value. The regions have already received 47% of the stipulated amount of fuel.
As for the financing of the sowing campaign, the Ken-Dala program provides 140 billion tenge, which is planned to cover at least 3,200 farmers, ensure sowing and harvesting on an area of about 2 million hectares. At the moment, 4169 applications for 150.8 billion tenge have been received. The program of forward purchase of products, for which 20 billion tenge is provided, will continue. The Food Corporation will allocate another 35 billion tenge to provide a commodity loan to large agricultural producers for the implementation and subsequent financing of spring field work.
It should be noted that since the beginning of spring field work in the southern regions of Kazakhstan, farmers have sown 832.9 thousand hectares, mostly grain, fodder and oilseed crops. In general, it is planned to plant 23.4 million hectares of land throughout the country. This year, the acreage of grain, fodder, vegetable and melon crops, as well as sugar beet, will increase. The mass sowing campaign will begin in the second decade of May.
To promptly resolve all problematic issues, the Ministry of Agriculture has an Operational Headquarters with the involvement of all interested government agencies and organizations, as well as deputy akims of regions and cities.