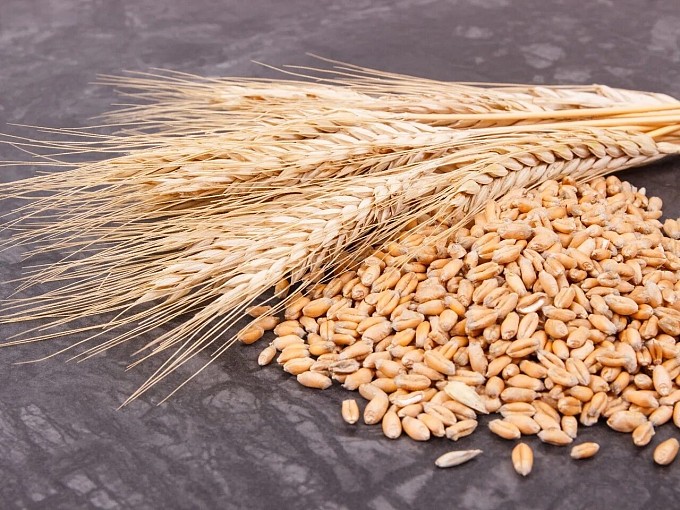 For sprouted grain in Kazakhstan they offer up to 65 thousand tenge/ton
11.09.2023 в 14:17
20 просмотров
Precipitation in late summer and early autumn will lead to grain losses, but will allow for a higher yield of oilseeds. This opinion was shared by Erbolat Karmamabaev, a representative of a large agricultural company from the Akmola region.
According to the expert, rains in the Akomlinsk region began on August 22, and since then 40-55 mm of precipitation has already poured onto the fields. This is half of the total volume that the crops received during the entire previous growing season.
The increased humidity of already ripened grain led to the germination of grain both in windrows and on the root. As a result, such grain is not suitable either for use as seeds or for processing into flour.
"The situation with the quality of grain remaining in the fields is critical," concluded Erbolat Karmambaev.
However, there are also crops that benefited from the rains. These are rapeseed and sunflower, which are harvested at a later date. And the rains had a very good effect on their growing season, since they continue to develop without lack of moisture. This will provide farmers who have oilseeds in circulation with additional profitability.
"Agricultural enterprises that previously thought about diversification have a high share of oilseeds in their crop rotation, for some it reaches 30%. They will be able to receive compensation from nature for the spoiled quality of grain," noted Erbolat Karmamabaev.
At the same time, farmers themselves draw attention to the fact that Kazakhstan maintains a duty of 20% (at least 100 euros) per ton for sunflower exports. This excessive regulatory measure may prevent the formation of a fair price for sunflower on the market and will not allow farmers to compensate at the expense of oilseeds for the losses they incurred on wheat.
At the same time, rains in Kazakhstan will last until September 17, according to forecasters. During periods of calm, farmers mow sprouted wheat and explore the possibilities of selling it. There are buyers on the market if the grain has a sufficient protein content (at least 12.5%). However, the price for such grain is still low, 55-65 thousand tenge/ton. In Russia, sprouted grain is sold at 10 thousand rubles/ton.
At the same time, high-quality wheat continues to rise in price on the market; its price has already gone above 100 thousand tenge/ton. Traders also expect an increase in export prices for class 3 wheat for Central Asia (DAP Saryagash) to $275-285/ton. Previously, the price was $230-235/ton.